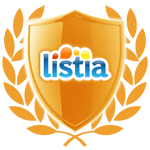 Trade with confidence!
Your Points are 100% covered
with Listia Assurance
What's Covered?
Buyers get a
FULL REFUND
of Points:
---
If an item won on Listia is not received or significantly not as described in the listing
If a seller changes the listing terms (as outlined in the description) after it ends, and the buyer disagrees
If a seller claims to have not received payment for shipping, and the buyer has proof the funds were transferred through a Listia Assurance protected payment method
Sellers can
KEEP ALL
Points*:
---
If a winner does not pay shipping, is non-responsive, or otherwise experiences buyer's remorse
If a winner claims they did not receive an item, but the seller has provided a valid tracking number indicating the item was delivered to the winner's verified address
*Applicable after a winner has paid for the item. If a winner does not pay, the seller may cancel the transaction, list the item again, and listing fees are fully refunded.
How it Works
Contact the seller or buyer if you have an issue and try to resolve it.
If that doesn't work, just file a dispute from your listing page.
We work with both parties and make a decision based on the guidelines above.
Which methods of paying for shipping protect my Points under Listia Assurance?
When items you win on Listia have shipping fees, you will need to send payment to the seller. The following methods of payment have you protected under Listia Assurance:
If the auction seller claims they did not receive payment, but you are able to show proof that the funds were transferred, then you will be eligible for a full refund.
The remaining payment method that is allowed by Listia, but not protected under Listia Assurance, is concealed cash. Sending cash in the mail is essentially untraceable, and using this method does not guarantee that you will be eligible for a refund should your seller claim that shipping payment was not received.
What's Not Covered?
Listia does not handle the payment of shipping costs between buyer and seller, and therefore is not able to refund shipping costs incurred by either party. When paying a seller shipping costs, the best way to protect your money is to use a payment processor such as PayPal, which offers PayPal Purchase Protection. For more details, please see our rules page.